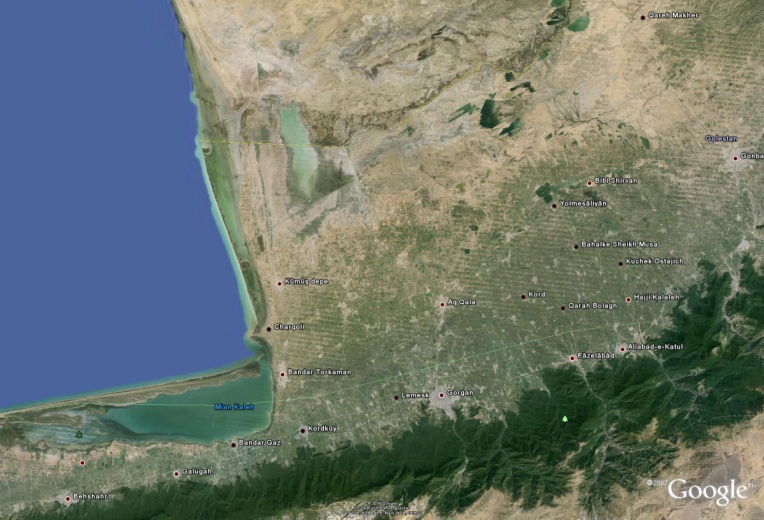 The North Area of the Gorganrood &Gharesoo Rivers Drainage Project (280,000 ha)
Narrative Description of Project
Following the sustainable development policies, Golestan province water authority has considered preventing desertification and increase of saline soils, salt balance control, flood control of Gorganrood & Gharesoo rivers, modifying existing surface and subsurface drainage systems and development of conventional drainage techniques, bio drainage, controlled drainage, dry drainage, evaporation accelerators, phytoremediation, sequestration carbon, haloculture agro industry, channel improvement, by – pass floodways, flood storage areas, water harvesting, river bank protection, physical, chemical & biological soil reclamation methods in order to improve the social and economic status by increasing the agriculture production in project area, 280000 hectare with the approximate population of 200,000 who inhabit in 4 cities & 300 villages.
Description of actual services of basic drainage studies' items
- Gorganrood flood control plan based on previous studies by Mahab Ghodds consulting engineering co and Khazarab co.
- Gharesoo flood control and riverbank stabilization.
- Subsurface drainage plan implementation in 3 zones and 101 subzones in 239800 ha (conventional drainage techniques, biodrainage, controlled drainage, dry drainage).
- Rehabilitation plan of existing main open drains with total length of 777 km. including: Seghertappeh, Gomishtappeh, Alagol, Basirabad, Gharghi, Gharakileh, Orkathaji, drains & open drains of right bank Voshmgir project by combining soil bioengineering & structural methods.
- Central pounds implementation in 1557 ha following the environmental protection and reduction of nonpoint pollutions
- Haloculture agro industry implementation in 14000 ha (production of halophyte plants in order to produce forage, oilseed, medicinal plant & development of agroforestry for wood production).
- 3 pump stations implementation for pumping of Caspian sea & drainage water to haloculture agro industries.
- Water harvesting plans implementation in 50000 ha according to ecological land capability following rehabilitation of saline & alkaline soils and pastures, animal husbandry development, runoff and soil erosion control.
- Salt accumulation pounds & Artemia culture implementation in 7008 ha.
- Fish farming (Tilapia), shrimp culture (Vannamei) & algae farms plans implementation in 2694 ha.
- Solar pound implementation in 202 ha in order to maximum power produce of 14 MW based on salt gradient pounds and "Rankin cycle" turbine.