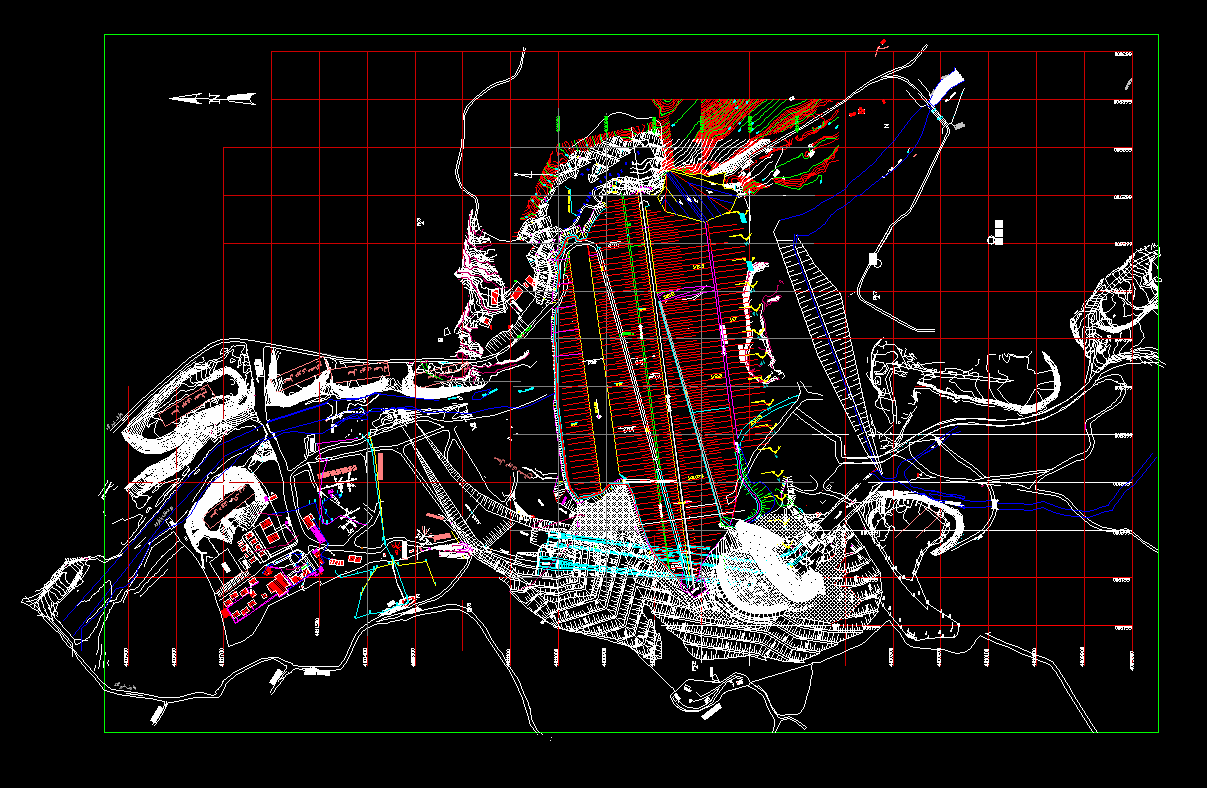 Alborz Storage Dam
Location
Alborz Storage Dam Project is located in 45 km southeast of the city of Babol located in Mazandaran Province and on the River Babolrud and its basin. It is located in 52o 48' of longitude and 36o 14' of latitude.
History
The studies of the water resources development plan of the Rivers Talar, Babol and Haraz were carried out by Mahab Ghodss Consulting Engineering Co. in 1989. In these studies, Alborz Dam was selected as the optimal alternative. Afterwards, the new dam axes were suggested to Mahab Ghodss Consulting Engineering Co. and a Chinese company in the name of Kanic. The dam construction activities were commenced in 1991 and the last powerhouse unit was brought into operation in 2003.
Objectives
Karkheh Dam & HEPP supplies irrigation water for over 345000 ha area of Khuzistan and Ilam provinces,
Generates 934 GWh of hydroelectric energy per annum,
Controls destructive floods, and
Reduces hydraulic gradient
Specific Characteristics
The largest artificial lake in Iran with an area of 160 km2 & storage capacity of 1.3 of the dam reservoirs of the country.
Tourist attraction and fish breeding.
Project Specifications
| | |
| --- | --- |
| Dam Type | Earthfill Dam With Clay Core |
| Dam height above foundation (m) | 127 |
| Dam Crest Length (M) | 3030 |
| Dam Crest Width (M) | 12 |
| Dam Body Volume (M3) | 32500 X 103 |
| Total Reservoir Volume (M3) | 5300 X 106 |
| Type Of Spillway | Ogee Spillway (Gate Chute Spillway) |
| Flood Discharge Capacity (M3/S) | 18260 |
| Powerhouse Type | Surface |
| Number Of Units | 3 |
| Installation Capacity (MW) | 400 |
| Mean Annual Generation (GWH) | 934 |