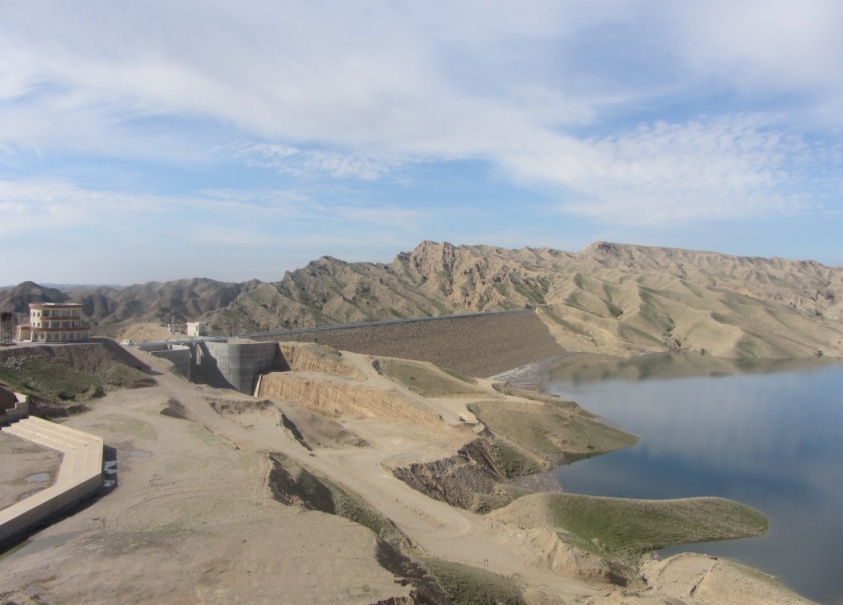 Jareh Dam & HPP
Location
Jareh Dam & HPP Project is located in the southwestern hillsides of Zagros Mountain Range in Khuzestan Province (southwest of Iran) in about 35 km northeast of the city of Ramhormoz and in close proximity to the Village Jareh.
History
The irrigation and dam construction studies of Ramhormoz were awarded to Mahab Ghodss Consulting Engineering Co. in 1983. In 1985, the reconnaissance studies entitled the irrigation plan of Ramhormoz were finished and the corresponding reports were submitted to the client in 16 volumes. The feasibility and detail design studies were also finished in 1989 and 1995 respectively. The project construction works were also commenced in 1996.
Objectives
The main objectives of Jareh Dam & HPP are to supply irrigation water for Ramhormoz Plain, control floods and generate hydropower energy.
Specific Characteristics
Taking into consideration the high quality of the rock of the dam foundation and abutments, no grout curtain was designed/ implemented in the project
Project Specifications
| | |
| --- | --- |
| Dam Type | Earth Fill with Clay Core |
| Dam Height Above Foundation | 114 m |
| Dam Crest Length | 740 m |
| Dam Crest Width | 12 m |
| Dam Body Volume | 6339000 m3 |
| Reservoir Total Volume | 268 MCM |
| Reservoir Useful Volume | 222 MCM |
| Mean Annual River Discharge | 7.6 m3/ sec. |
| Type of Spillway | Gated Chute |
| Flood Discharge Capacity | 1987 m3/ sec. |
| Powerhouse type | Surface |
| Number of Units | 2 |
| Design Head | 90 m |
| Installed Capacity | 8 MW |
| Mean Annual Power Generation | 40 GWh |