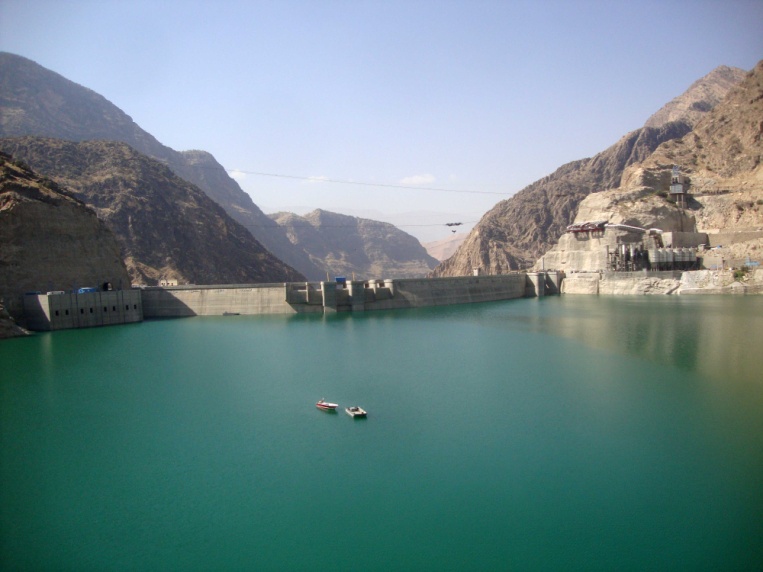 Karun IV Dam & HPP
Location
Karun IV Dam & HPP is located in Chaharmahal & Bakhtiari Province and about 160 km of Shahr-e-Kord from Izeh.
The dam axis is at chainage 670 downstream of the River Karun at the confluence of the Rivers Armand and Bazoft and upstream of the confluence of the Rivers Karun and Monj.
History
In 1993, the feasibility studies of Karun IV Dam & HEPP were awarded to Mahab Ghodss Consulting Engineering Co. Afterwards, the detail design studies contract was concluded between Mahab Ghodss Consulting Engineering Co. and Iran Water & Power Resources Development Co. in 1997.
Objectives
Karun IV Dam generates 2107 GWh hydroelectricity per annum and controls the River Karun inundations. It is one of the dams constructed in cascade on the River Karun and helps to make use of the reservable volume of water for agricultural purposes in Khuzistan Plain.
Specific Characteristics
Karun IV dam is the highest dam of Iran.
It is a concrete double curvature arch dam whose design, construction and operation phases are all conducted by Iranian experts for the first time as regards its considerable complexities.
Comprehensive studies on the dam body and abutments performed by Iranian and International experts.
Project Specifications
| | |
| --- | --- |
| Dam Type | Concrete Double Curvature Arch Dam |
| Dam Height Above Foundation (M) | 232 |
| Dam Crest Length (M) | 440 |
| Dam Crest Width (M) | 7 |
| Dam Body Volume (M3) | 1650 x 103 |
| Total Reservoir Volume (M3) | 2232 x 106 |
| Mean Annual Inflow (M3) | 4927 x 106 |
| Type Of Spillways | Gate spillway & Free spillway |
| Flood Discharge Capacity (M3/S) | 8650 |
| Powerhouse Type | Surface |
| Number Of Units | 4 |
| Installation Capacity (MW) | 1000 |
| Mean Annual Generation (GWH) | 2107 |