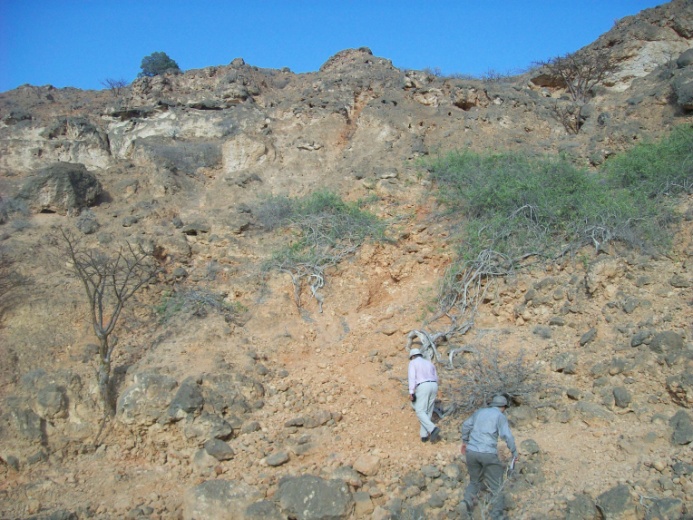 Salalah Flood Protection Dam Scheme
Amongst the natural hazards across Salalah, in southern Oman, flood is occurring every few years with extreme events due to tropical cyclones. Two main structural methods including (a) construction of flood absorption dams and (b) rehabilitation of the existing flood control structures were generally adopted to control Salalah's flood, and mitigate its hazards. In this aspect, an Environmental Impact Assessment (EIA) was carried out to identify the project impacts, and mitigate its negative impacts incorporated into the Environmental Management Plan (EMP).
The Objectives of Environmental Studies
The primary objectives of the current study (i.e. EIA) include as following items:
Identification and assessment of the project impacts on aquatic and terrestrial ecosystems;
Providing measures to mitigate the adverse impacts; and
Providing an Environmental Management Program (EMP) to ensure environmental quality.
Description of Actual Services Provided by MGCE
Through an extensive environmental investigation, MGCE examined the present condition and predicted the future condition in terms of both project phases (i.e. construction and operation phases). The EIA was carried out in two phases: scoping and impact assessment, as per the "Guidelines on Environmental Impact Assessment" issued by Directorate General of Environmental Affairs (DGEA) at the Ministry of Environment and Climate Affairs (MECA). In addition, applicable international regulations such as those contained in the environmental directives of World Bank and environmental standards provided by United States Environmental Protection Agency (USEPA) is used as appropriate to ensure that the technology, equipment and operations selected for the project are capable of meeting national and international environmental requirements.
The following activities are proposed during the construction phase of the project
Transportation of equipment and machinery to the site location;
Development of the construction camp on site, taking into consideration of the proximity of residential areas, water resources, and the provision of adequate service needs;
Fencing of the construction site
Development of temporary materials and waste storage and control measures;
Stripping and removal of surface vegetation from site to an approved location;
Stripping and stockpiling of topsoil from the site for later use for rehabilitation and landscaping;
Excavation for pipe trenches, canals and base for the water retaining structures, pump stations and project;
Excavation and development of toe and blanket drains for the water retaining structures and project;
Establishment of affected watercourse diversions and storm water control measures;
Alignment of the access roads of the proposed project locations;
Realignment of the power lines running through the proposed footprint;
Site rehabilitation following the construction phase, of areas that have been disturbed and are not part of the on-going operational phase of project, and
Commissioning of the related systems.
During operation of the project, the following activities will take place
Transportation of vehicles to and from the project for service and maintenance;
Monitoring of sedimentation, water recovery and quality and environmental parameters, and
Rehabilitation of side walls as the project develops