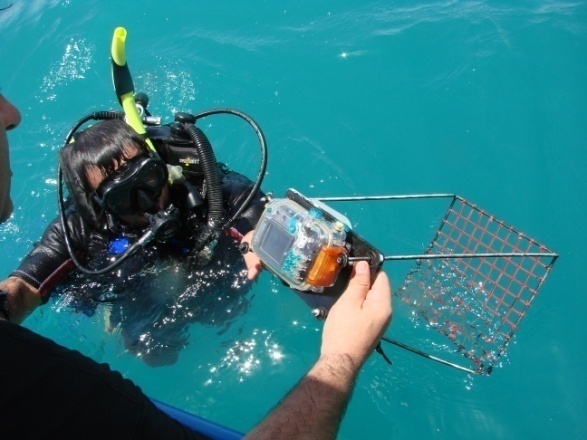 Envoronmental Impact Assessment of Development Plan of Phases 22, 23 and 24 in Site 2 of South Pars Akhtar-Boushehr Provinc
The Environmental Impact Assessment of development plan of phases 22, 23 and 24 of Southern Pars in site 2 (Akhtar), Bushehr Province was communicated to Mahab Ghodss Consulting Engineering Company by Pars Oil and Gas Company (POGC). South pars Gas Field, as the largest gas pocket in the wolrd, is located on the borderline shared between Iran and Qatar in the Persian Gulf. Thus the development of this reserve is the first priority among Iran's investment projects. Total capacity of the phases 22, 23, and 24 of Southern Pars Gas Field is about 29.37 trillion cubic feet of gas and 1.113 billion barrel oil liquids. Expenses of the project implementation, including commissioning, construction and start-up expenses are estimated about 6 billion dollars.
This project includes two onshore and offshore sections. The offshore section is located at a distance of about 130 km from Tombak coast in the Persian Gulf and includes four platforms as SPD22 with 11 wells, SPD23 with 11 wells, SPD24A with 8 wells, and SPD24B with 8 wells. Gas transfer from SPD22 and SPD23 platforms to onshore facilities in Akhtar area is performed by two 32-inch pipelines with a length of about 130 km and for the daily amount of 2,000 million square feet. Moreover, for preventing the formation of hydrates in the gas transfer pipelines, anti-hydrate materials are continuously injected into the system and are returned to platforms after being regenerated in onshore area through four-inch pipelines.
Project Objectives
The main objectives of the development plan of phases 22, 23 and 24 of the Southern Pars Gas Field are as follows:
Refined gas supply for national consumption;
Ethane gas recovery for consumption in petrochemical industries;
High quality liquid gas recovery from natural gas for export;
Stabilized and desulfurized condensate production for export; and
Sulfur recovery for export.
Objectives of Environmental Studies
The primary objectives of the current study (i.e. EIA) include as following items:
Identification and assessment of the project impacts on aquatic and terrestrial ecosystems;
Providing measures to mitigate the adverse impacts;
Providing an Environmental Monitoring Program (EMP) to ensure environmental quality; and
Accountability towards national rules and regulations regarding the necessity of the EIA.
Description of Actual Services Provided by MGCE
Through an extensive environmental investigation, MGCE examined the present condition and predicted the future condition in terms of both project phases (i.e. construction and operation phases). The performed tasks are summarized as follows:
Identification of pollutants and wastes including air, soil, marine, ground water pollutions and noises;
Investigation of the current status of the environment (i.e. both ecological and socioeconomic parameters) across the both offshore and onshore zones;
Prediction of the environmental impacts over marine and terrestrial ecosystems, as well as underground water resources;
Assessment of the predicted environmental impacts predicted;
Providing mitigation measures to reduce the adverse impacts across the marine and terrestrial ecosystems, as well as underground water resources;
Designing an EMP to monitor the mitigation measures, and to ensure the environmental conservation in terms of sustainable development, such as monitoring of marine ecosystem, benthic zone, terrestrial ecosystem and air and soil quality.