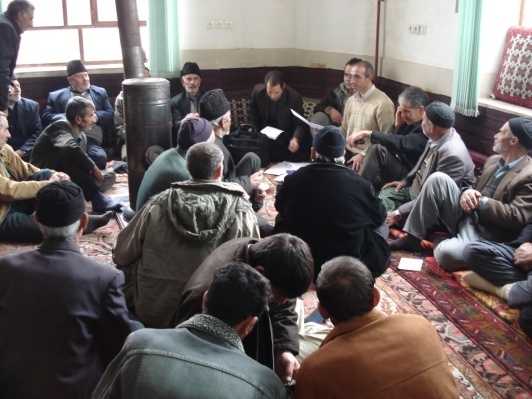 Social Studies of Kharajoo-Chay relocation and resettlement Project
Description of Project
Social Studies of relocation and resettlement plan of Laylan -Chay including the area of Laylan -Chay Dam on Laylan -Chay River.
The height of the proposed dam is 63 m and storage volume is 41 MCM. This dam will supply water for irrigation purpose.
The project main goals are identification vulnerable and getting their views about compensation and preparation relocation and resettlement action plan. Implementation of the Dam will affect on 1 village (with 125 populations) in inside and 2 villages (with 1227 population) around the reservoir. This study includes socio-economic and relocation and resettlement studies in the reservoir area with significant effect on the people. The main social challenge is resettlement of 26 households in the reservoir.
Objectives
This social study aims:
Identification vulnerable and providing compensation method
Classification the vulnerable according to compensation method
Actual Services Provided by MGCE
Through an extensive social studies and intense fieldwork and census of all damaged people, MGCE designed the process of transferring gratuitous lands, and provided the plan of land acquisition and resettlement action plan. The performed tasks by MGCE are summarized as follows:
Identification of resources and infrastructures in reservoir
Identification of the settlements in reservoir
Coordination with all relevant institutions and organizations of the study area and their policy about compensation methods in the study area
Identification of regional potentials for implementation of alternative projects
Focus groups with resident and non-resident vulnerable in all villages inside and around the reservoir to inform them about the project and getting their point views
Identifying vulnerable in all villages inside and around the reservoir and classification their views about compensation to infrastructures and agricultural lands
Conclusion and evaluation opinions of vulnerable, local informants and the Regional Water Authority about compensation of residential units and agricultural lands
Designing the process of transferring gratuitous lands and providing the plan of land acquisition and resettlement action plan