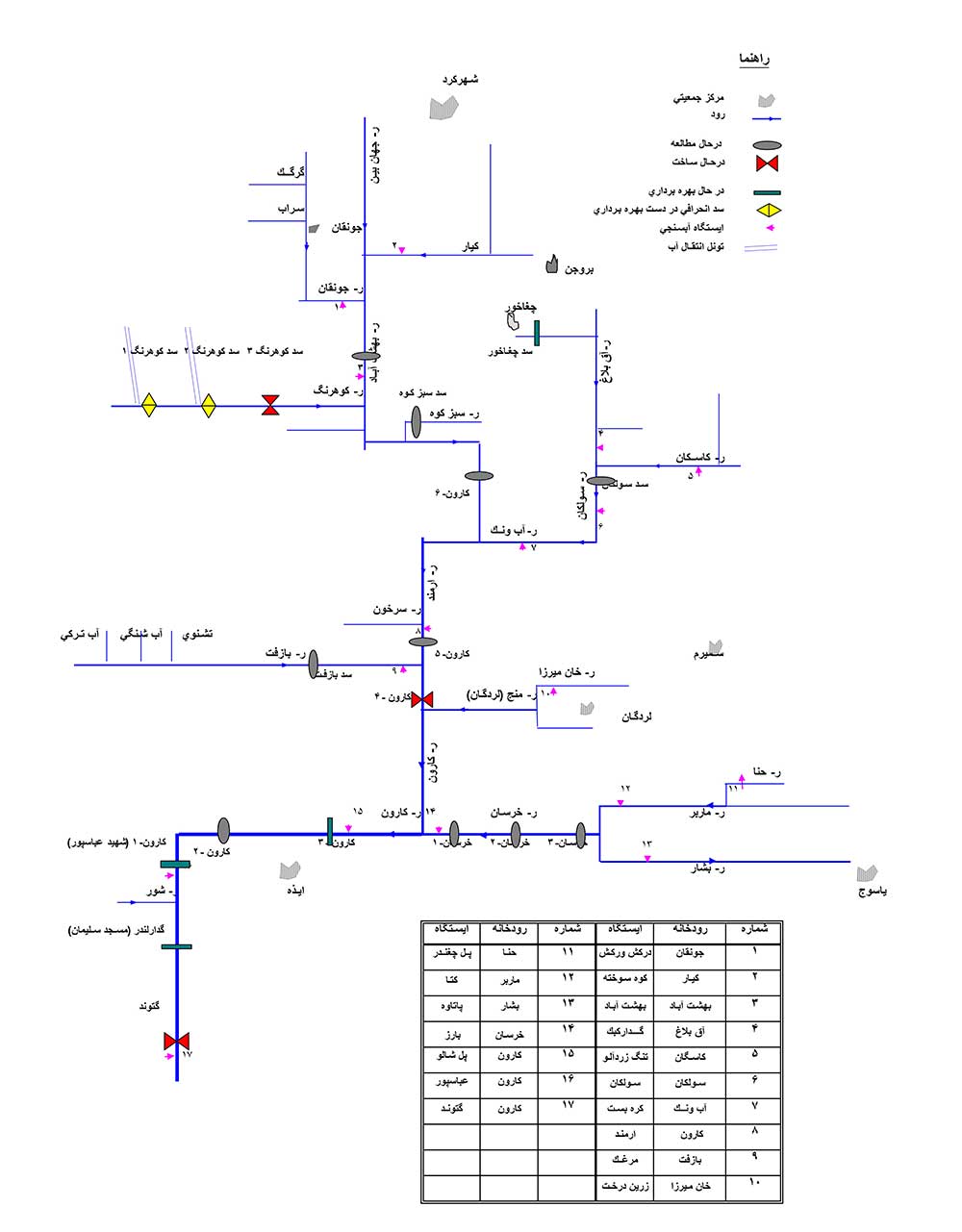 Calibration of sediment estimation in Karoun basin using representative projects
The Karoun River watershed basin within some parts of providences such as Isfahan, Charmahal-Bakhtiari, Kohgiluyeh-Boyer ahmad, Fars and Khuzestan.
Karoun River is the most watery river in Iran and spreads over 30000 km2 (with an average discharge of 450 cms). Several dams have been constructed on Karoun River. In these studies, the following methods which used for estimating of sediment potential in Karoun basin have been evaluated.
Experimental methods
Methods based on sediment measurement in the hydrological stations(Stations method)
Methods based on the application of models related to the transmission and distribution of sediment in reservoirs
Results of hydrographic operations
It is an integrated study and different sub-basins have been evaluated. The Integrative Studies and form different sub-basins have been evaluated and for the first time the all of above mentioned methods have been compared with each other. At first, the station method for estimating the sediment has been calibrated by using the results of hydrographic operations, and then the experimental methods have been reviewed by using the results of calibrated station methods. On the other hand the river model for selected hydrological stations and hydrological units have prepared and calibrated by results of accumulated sediment in Shahid Abbaspour reservoir dam and the models of sediment distribution have calibrated by the results of hydrographic operations.