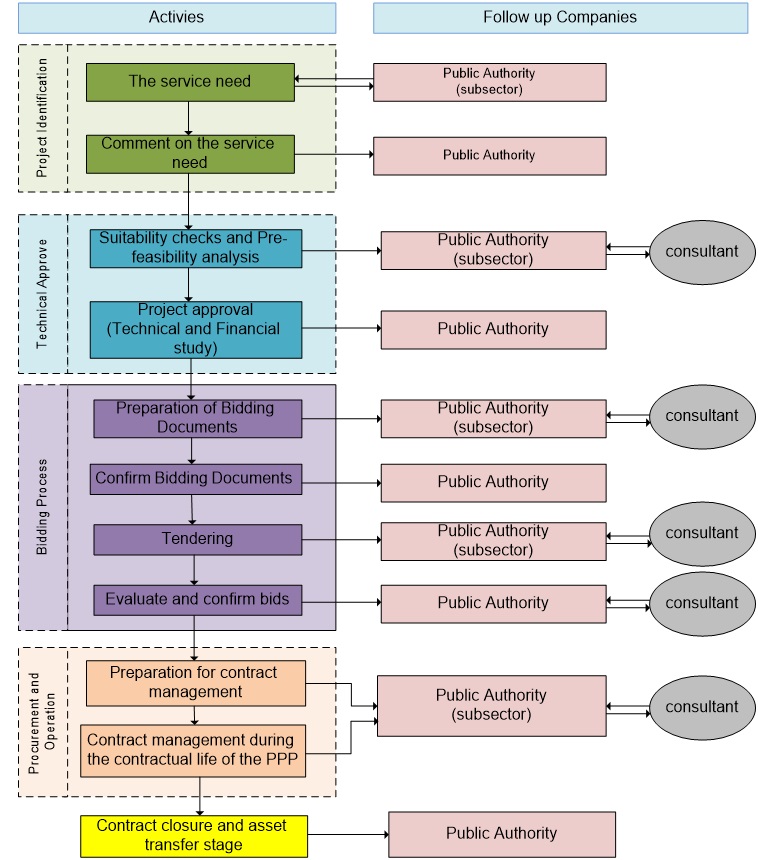 Consultancy services in Public- Private Partnerships (PPPs) of Infrastructure projects
Introduction
The Infrastructure projects have the major role in the development and growth of each country's economic development. In the past, these projects were financed by the government.
However, due to population growth and greater demand for constructing and developing these projects and on the other hand an increase in costs and expenses of preparing these projects, government facing lack of funding and public deficits, the necessity of paying attention to the health and education sectors, have made governments to think up a new way for financing the project without public budget.
A Public-private partnerships (PPPs) as "a long-term contract between a private party and a government entity, for providing a public asset or service, in which the private party bears significant risk and management responsibility, and remuneration is linked to performance".
Potential Benefits of Public Private Partnerships
Exploring PPPs as a way of introducing private sector technology and innovation in providing better public services through improved operational efficiency
Incentivizing the private sector to deliver projects on time and within budget
Imposing budgetary certainty by setting present and the future costs of infrastructure projects over time
Creating diversification in the economy by making the country more competitive in terms of its facilitating infrastructure base as well as giving a boost to its business and industry associated with infrastructure development (such as construction, equipment, support services)
Supplementing limited public sector capacities to meet the growing demand for infrastructure development
Extracting long-term value-for-money through appropriate risk transfer to the private sector over the life of the project – from design/ construction to operations/ maintenance
Public-private partnerships (PPPs) take a wide range of forms varying in the extent of involvement of and risk taken by the private party. The terms of a PPP are typically set out in a contract or agreement to outline the responsibilities of each party and clearly allocate risk.
Types of Public-Private Partnership Agreements
Utility Restructuring, Corporatization and Decentralization
Civil Works and Service Contracts
Management and Operating Agreements
Leases
Concessions, Build-Operate-Transfer (BOT), Design-Build-Operate (DBO)
Joint Ventures and Partial Divestiture of Public Assets Full Divestiture
Full Divestiture
Contract Plans and Performance Contracts