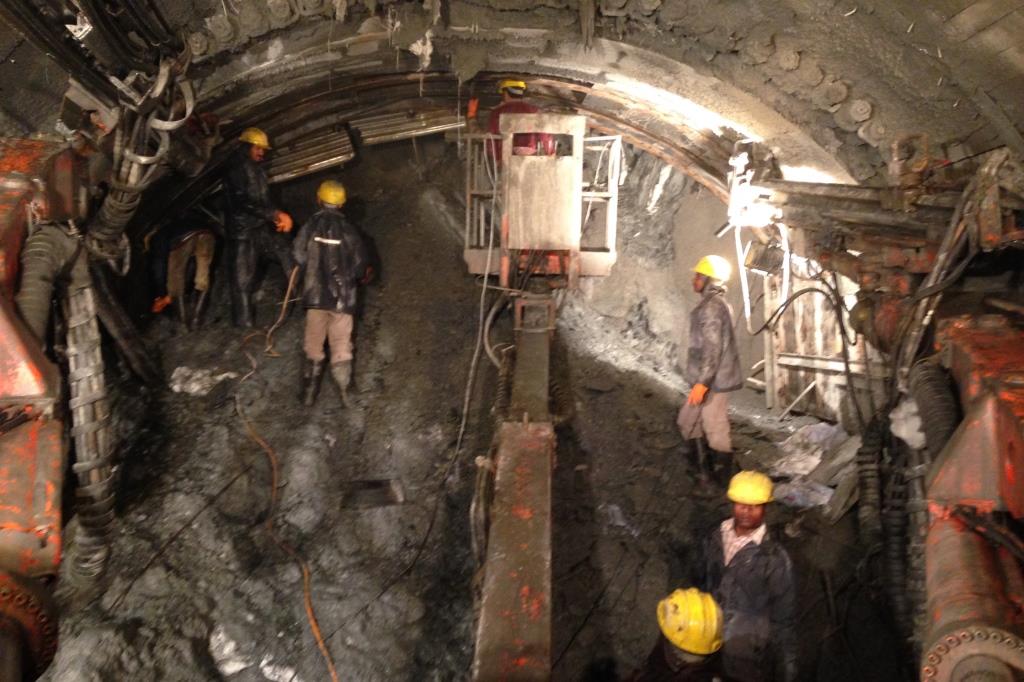 Bajoli Holi Hydroelectric project
Location
Bajoli Holi Hydroelectric project is located in the upstream reaches of the River Ravi in Chamba district of Himachal Pradesh. The Project is a run of the river scheme planned to generate 180MW hydropower and is located upstream of the under development Kutehr Hydroelectric project and downstream of Bara Bangal Hydroelectric Project which is presently the most upstream hydroelectric project being developed on the River Ravi.
History
In 2013, Geodata & Mahab Ghodss JV were appointed by GMR-Bajoli Holi Hydro Power Private Limited, for rendering engineering services as Owner's Engineers (OE) which includes review of the detailed design & engineering and comprehensive project planning & monitoring for the project.
Objectives
The main objective of Bajoli Holi Dam & HPP project is to generate hydropower energy.
Specific Characteristics
The outstanding feature of this project is its difficult accessibility in view of being located in a mountainous region with heavy precipitations on a way that the heavy snow fall brings the project to 3-4 mounts halt per year.
Project Specifications
| | |
| --- | --- |
| Dam Type | Concrete Gravity |
| Dam Crest Level (masl) | 2020.0 |
| Dam Height (M) | 66 |
| Spillway Crest Level (masl) | 1985.0 |
| Full Reservoir Level (masl) | 2018.25 |
| Minimum Reservoir Level (masl) | 2012.00 |
| Reservoir Area at FRL (ha.) | 16.50 |
| Type of Powerhouse | Surface |
| Turbine Type | Vertical Axis Francis |
| Number of Units | 3 (60 MW each one) |
| Installed Capacity Per Unit | 60.0 MW |
| Turbine Speed (rpm) | 428.57 |