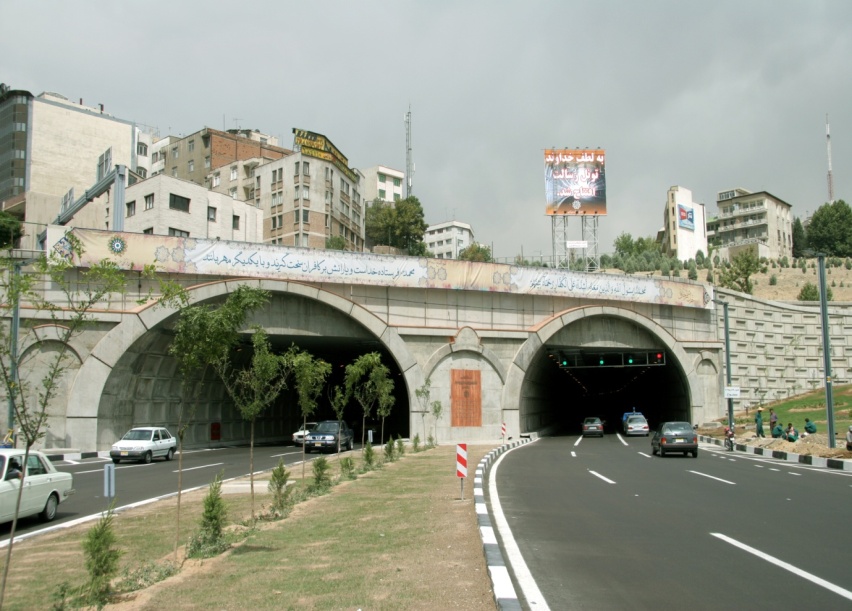 Resalat Road Traffic Tunnel
Location
Resalat Road Traffic Tunnel is located in Tehran and in the middle of Resalat Highway.
History
Resalat Road Traffic Tunnel project was awarded to the construction company of Perlit as the contractor and Kuhrang Tunnel Co. as the consultant in 1997. The project came to a halt for two years. So, the employer awarded the project to Mahab Ghodss Consulting Engineering Co. in 2000 to review the previous studies and propose the modified plan. The project was finished in 2006.
Objectives
Resalat Road Traffic Tunnel was constructed to connect Resalat Highway to Hakim Highway.
Specific Characteristics
Refining the primary parameters after performing the supplementary geotechnical studies
Making use of the monitoring results of the galleries and performing back analysis to achieve the real soil mass parameters
Get benefit from the state-of-the-art analysis and design methods of the underground structures allowing for the soil and structure interaction
Considering value engineering studies to select the optimal facet for the tunnel
Project Specifications
| | |
| --- | --- |
| Number of Tunnels | 4 (2 Long and 2 Short) |
| Total Length of Tunnels (km) | 2 |
| Tunnel Width (M) | 13.5 |
| Useful Height (M) | 5.53 |
| Excavation Height (M) | 11 |
| Excavation Diameter (M) | 16.70 |
| Excavation Method | NATM |