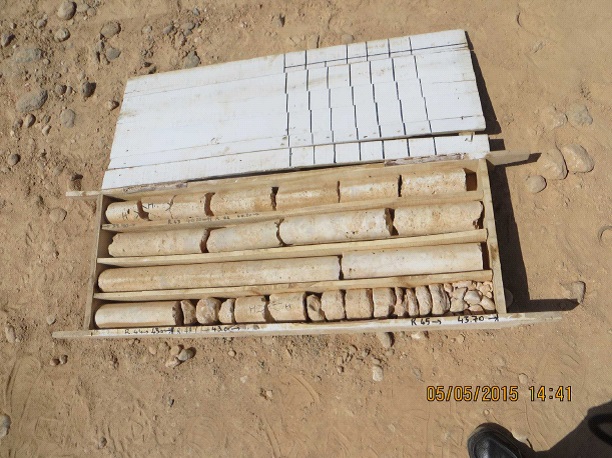 Salalah Flood Protection Dam Scheme
Location
Salalah Flood Protection Dam Scheme project area includes the whole Adawnib, Annar, and other small wadi catchments contributing floods towards Salalah Free Zone starting from the mountains in the upper catchments plain area till the Sea. Adawnib Wadi catchment is one of the largest Wadies in the area and covers approximately 339.3 km2.
History
In the past few decades Salalah Free Zone has witnessed major investments and it has undergone several urban and industrial development projects. The Dhofar Municipality is responsible for the planning, development and maintenance of the city's infrastructures. So, the Ministry of Regional Municipalities and Water Resources (MRMWR) Sultanate of Oman signed an agreement with Mahab Ghodss/Al-Abraj joint venture to undertake Consultancy Services for Feasibility Study, Detailed Design and Construction Supervision of Flood Protection Scheme to protect Salalah Port and Salalah Free Zone and Raysut Area in 2014. The work order to commence the consultancy services was delivered on Jan. 6/ 014 subsequently.
Objectives
The main objective of the project is to provide greater degree of protection to the industries and inhabitant areas located mainly downstream of Wadies till the sea against severe cyclonic events. These tropical cyclones can lead to severe flooding, resulting in the loss of life and damage to the properties and the infrastructure of different establishments in the area.
Specific Characteristics
Design of hydraulic structures such as dams, and other related civil works to reduce the risk of flood in the effected part of the catchments and as such would be beneficial to protect the area from flood risk and to enhance groundwater recharge. Other development options if required, like channel training protection works will also be considered.
Project Specifications
| | |
| --- | --- |
| Adawnib Dams (A1b & A3a) | |
| Dam Type | Two Earthfill Dams with Asphaltic Core |
| Dam Crest Level (masl) | 165 – 116 |
| Dam Crest Width (M) | 6 (Each One) |
| Dam Crest Length (M) | 386 – 403 |
| Annar Dam | |
| Dam Type | Earthfill with Asphaltic or Plastic Concrete Core |
| Dam Crest Level (masl) | 53 |
| Dam Crest Width (M) | 6 (Each One) |
| Dam Crest Length (M) | 1680 |
| Qaftout Dams (Ql2 & QR3) | |
| Dam Type | Earthfill with Asphaltic or Plastic Concrete Core |
| Dam Crest Level (masl) | 132 – 162 |
| Dam Crest Width (M) | 6 (Each One) |
| Dam Crest Length (M) | 772 - 294 |