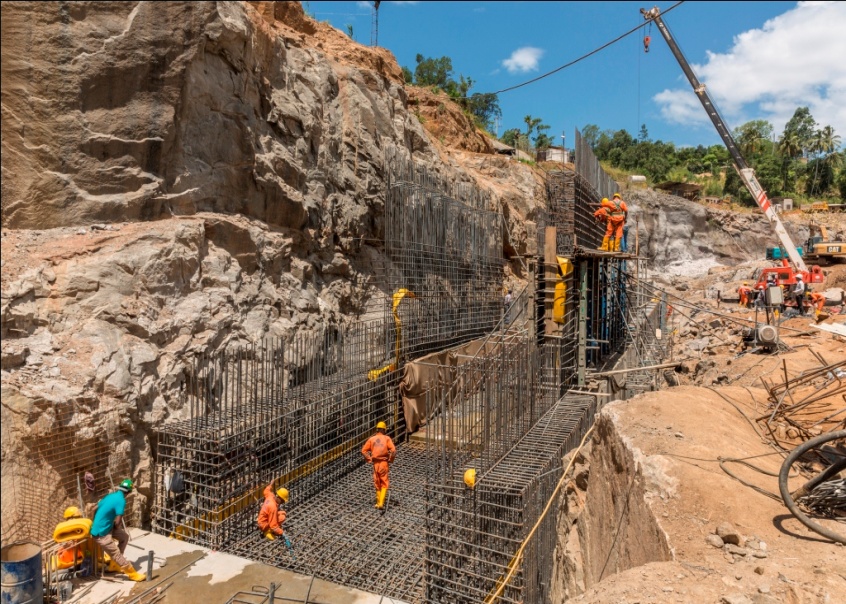 Uma Oya Multi-Purpose Development Project
Location
The Uma Oya Multi-Purpose Development Project (UOMDP) is located 200 km east of Colombo Uva Province of Sri Lanka. It consists of the construction of two dams across two main tributaries of Uma Oya at Welimada and Dyraba and in a 23 km long trans-basin diversion tunnels with an underground power station at Randeniya.
History
In May 2008 an agreement upon Uma Oya multipurpose project was signed by the presidents of Iran and Sri Lanka with a value of 525 million USD. According to this agreement the duration of the project was predicted to be 5 years and it has started from 2010.
Objectives
The main objectives of Uma Oya Multi-Purpose Development Project are as follows:
Generation of hydropower
Irrigation of farmlands
Supplying drinking water
Supplying industrial water
Supplying water for the second International Airport in Hambanthota, the Industrial Zone of Hambanthota, the Hambanthota Harbour and the Oil Refinery
Specific Characteristics
Main features of the project include two RCC dams and more than 20 km of tunnels to connect the created reservoirs with the underground power station and to release water to the downstream Alikota Ara River.
Project Specifications
Dam Type

Two RCC Dams

Dam Height Above Foundation (M)

Puhulpola Dam: 35

Dyraaba Dam: 50

Dam Crest Length (M)

1550

Total Reservoir Volume (MCM)

Puhulpola Dam: 0.97

Dyraaba Dam: 0.634

Diversion Culvert Length (M)

Puhulpola Dam: 30

Dyraaba Dam: 40

Mean Annual Discharge (MCM)

218

Powerhouse Type

Underground

Powerhouse Dimensions (M)

Length: 70

Width: 17.90

Height: 23.30

Spillway Type

Free Overflow

Energy Dissipater Type

Flip Bucket & Plunge Pool

Installed Capacity

2 x 60

Annual Energy

290 GWh