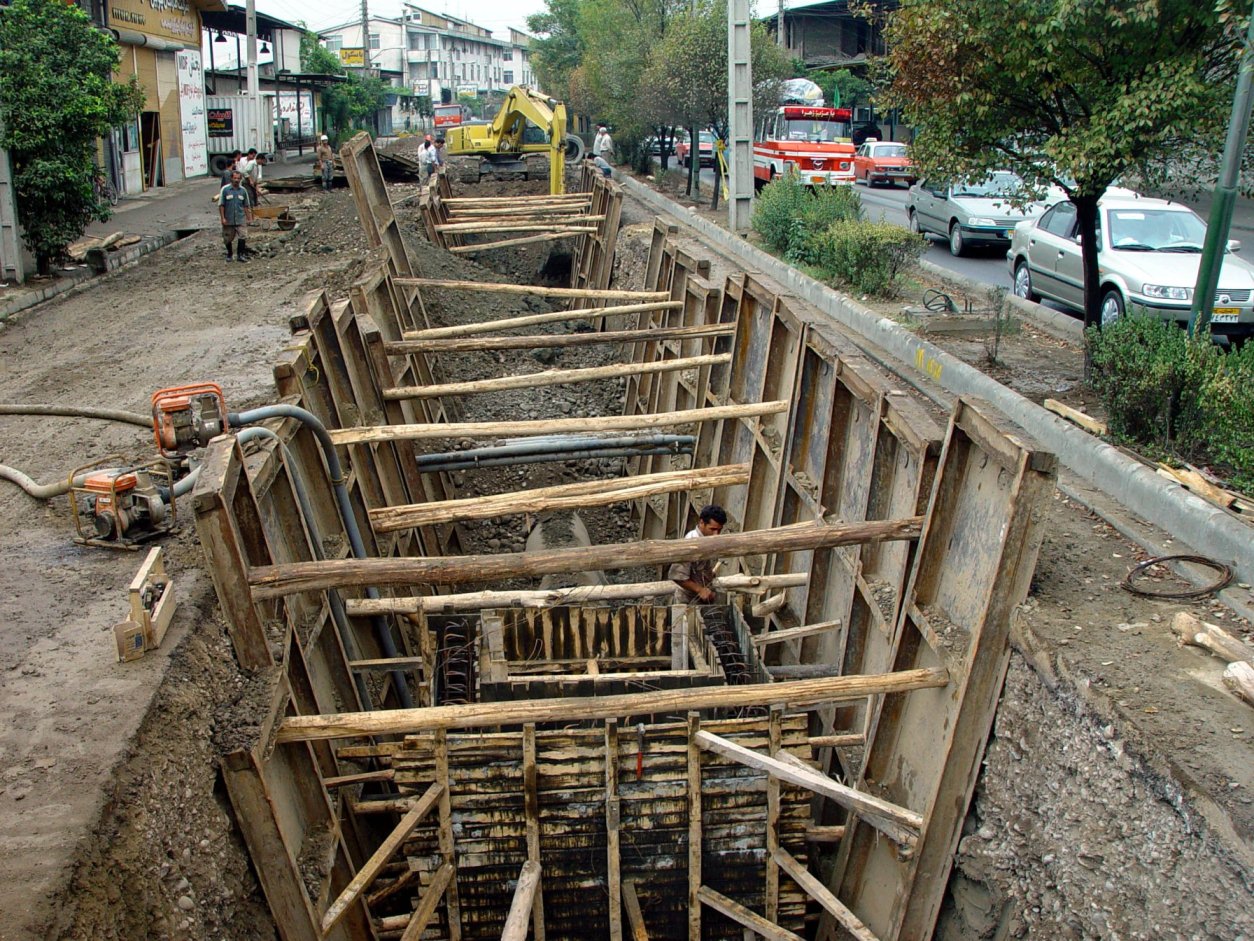 Sewage Project of Babol
Project features
Babol is one of the cities of Mazandaran province including Babol and Amirkola and 2 districts and 9 rural districts.
Currently, the wastewater of residential, production and services units are discharged often into wells or surface waters. Due to the high level of groundwater it has not good performance and has exposed the environment with many challenges. Given the population growth of cities and the development of industry and services, the need for construction of sewage facilities is seriously felt. The implementation of this important project has already been realized already.
Population of Amirkola and Babol cities was about 230000 in 1998 and in final horizon (2021) it is estimated to 450000 people. The amount of wastewater is equivalent of 80% of water consumption and after negotiation with dear employee, the amount of water leakage of project assumed equal to 30% of wastewater flow. Exploitation rate of early systems is 72 percent and has been assumed to be about 95 percent at later years
The main components of the project
Sewage system includes main and secondary lines in diameters of 200 to 1000 mm
Sewage Pumping Stations including 10 pumping stations and lift station (construction works - equipment and electrical)
Wastewater treatment plant consists of four modules each with a capacity of 100000 people
Objectives
With the implementation of sewage networks, level of community and people health. It also will improve the condition of regional environment.
Specifications of project
- Covered area: 4384 hectares
- The population covered by the network: 370000 people
- Main pipelines: 30 km
- Semi-main and peripheral network: 420 km
- Sewage transmission line diameter: 1000 mm (pair tubes)
- The length of the transmission line: 9 km
Lift station
The total plant capacity: 1.2 cubic meters per second
Number of modules: 4 modules
The population covered by the project: 400000
The number of modules implemented in this stage: 1 module
Covered Population: 100000
Wastewater treatment method: activated sludge - Conventional aeration
Main units: garbage-remover, grain-remover, primary sedimentation, aeration, secondary sedimentation, disinfection, gravity and mechanical concentration of sludge, sludge mixing and anaerobic digestion of sludge
Wastewater treatment method: gravity and mechanical concentration, anaerobic digestion